Specializing exclusively

in body sculpting

Safe. Minimally invasive. No general anesthesia. Fast recovery. Transformative results.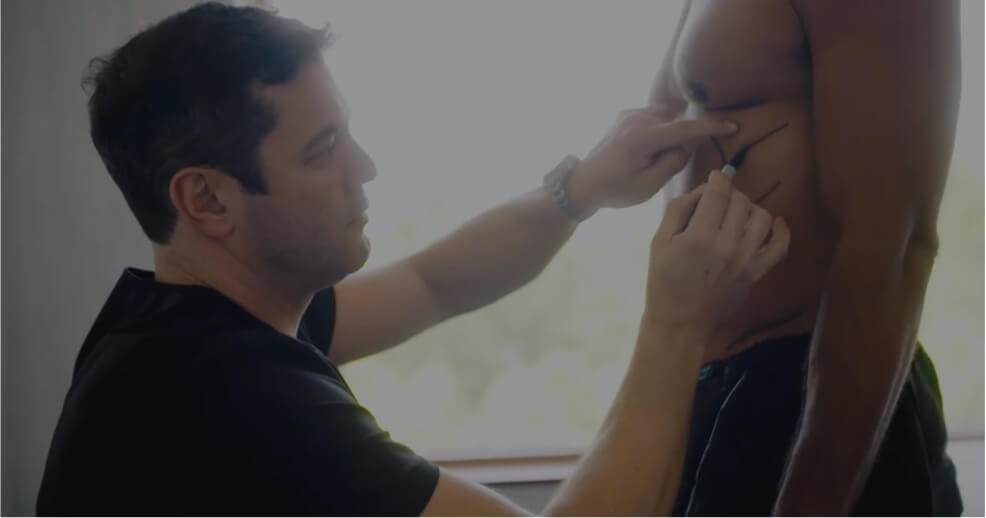 Renewal considers liposculpture to be an artform and, after treating over 5,000 patients throughout the United States and around the world, Dr. Miller has achieved its mastery. Dr. Miller's highly specialized technique utilizes the latest laser technology and eliminates the need for general anesthesia, as well as his own innate ability to visualize and contour each patient according to their individual needs and goals.
His dedication to the art of liposculpture has enabled Renewal to transform lives and achieve the results in the Liposculpture Gallery. When Dr. Jason Miller founded Renewal in 2012, he envisioned a patient-centered practice dedicated to delivering the least invasive liposuction alternative focused on safety without compromising results.
Patient Review
"I couldn't believe it was my body I was looking at in the pictures. I had a beautifully shaped waistline. No love handles. My thighs looked amazing. My procedure results have exceeded my wildest expectations and I am still in the recovery stage. I can't imagine I could possibly look any better.
*Actual Liposculpture Patient of Jason Miller, MD
Patient Review
My experience was top-notch, and results are even better than expected! Dr. Miller's bedside manner and professionalism is excellent. He was very careful to explain everything in detail about the procedure and I was completely comfortable in his care before and after the procedure. He is clearly an expert and loves what he does. I highly recommend Dr. Miller and Renewal Body Contouring!
*Actual Liposculpture Patient of Jason Miller, MD
Patient Review
As a male patient and the first hi-def laser liposuction case in NC, I can honestly say that Dr. Jason Miller is an incredible cosmetic surgeon. He [has] the ability to make you feel comfortable through the entire experience. I couldn't reach my goals through fitness regimes alone, so I looked for alternative options to help.
*Actual Liposculpture Patient of Jason Miller, MD
Patient Review
I have been a patient of Dr. Miller for ten years now. I have done two procedures with him and he has nailed it each time!! Giving me more confidence every time! He is one of the most talented and sincere doctors I know that is always looking out for the patients best interest in any matter!
*Actual Liposculpture Patient of Jason Miller, MD
Read more testimonials
I treat body sculpting as an art and work to bring out the masterpiece that lies within each patient.Dr. Jason Miller
Dedicated to delivering

transformative results

Dr. Miller has dedicated his career to helping his patients transform their bodies. Whether you're considering a full body transformation, help with trouble spots, or non-surgical alternatives for attaining your ideal shape, Dr. Miller has a reputation for providing excellent results with the most modern and effective technologies.

Dr. Jason Miller »

Unlike other doctors who offer a wide range of aesthetic treatments, Dr. Miller has focused his entire career onto one area: sculpting your body into its ideal shape. As a published author and recognized expert in the field, Dr. Miller has performed over 5000 successful advanced laser lipolysis treatments with as many happy and satisfied patients.

Dr. Jason Miller »

Dr. Miller received his medical degree from the Medical College of Georgia and continued with further specialist training at Duke University. In addition to his extensive medical and surgical training, Dr. Miller then proceeded to train at the Advanced Body Sculpting Institute in Denver, Colorado to gain an unparalleled insight into how to shape and contour the human form.

Dr. Jason Miller »
The correct procedure in the hands of a master.

Your optimal shape, delivered.

With Dr. Miller's artistic eye and technical expertise, achieving an ideal shape has never been more accessible. Get ready to enter a new phase of your life where you're confident, happy, and proud to show off your body.